The Perfect Balance of Health, Fitness, and Family Life. 
Would you like to make a difference in people's lives? By joining my team of motivated coaches, you can coach people to improved health by connecting them with the appropriate products and programs. I have mentored other health and fitness professionals, as well as stay-at-home moms looking to earn an income while maintaining a flexible schedule. As a Health & Fitness coach with Fit To Be Rockstars, I am always available to you. Together we can ensure your business has a strong foundation and then take it to the level you want.
What does it mean to be a Team Beachbody Coach?
It means earning an income while you help yourself and others live healthier, more fulfilling lives. It's being passionate about helping to end the trend of obesity in this country and beyond. It means doing what you love—staying fit and healthy, while inspiring others to do the same. Best of all, it's seeing people lose weight, get off medications, gain confidence and improve their overall health.
What does a Coach do?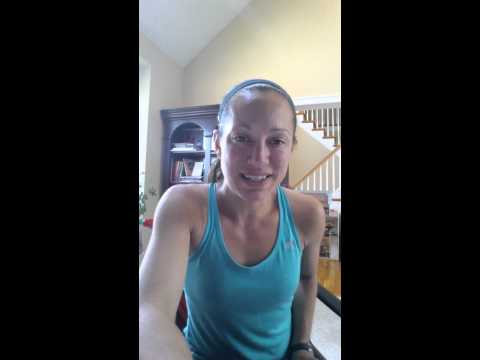 Connect people with the appropriate products and services.
Inspire people to exercise more or better, and provide a supportive framework to hold people accountable to their own goals.
Maintain a personal relationship throughout their journey.
A coach can also choose to become a mentor and help others start their own virtual fitness business.
Our larger team, Team Rockstar Fit, offers World Class training programs to provide the information, training, and ready-made programs for you to get off to a great start. When you join our team, you become part of a close knit group of over 2,500 coaches and a world-class fitness mastermind group, with tons of support and idea sharing. We provide all the tools, support, training, and coaching you need to make this dream a reality.
&nbsp
Contact me
Let's discuss how I can help you reach your goals. We also hold a Backstage Pass once a month in a private Facebook group, that provides a sneak peek into coaching: who we are, what we do, success stories, myth busters, etc. You are invited. Just contact me to join our next 5 day Backstage Pass group.
Join My Team
Click the button to become a Rockstar!
Sign Up!
Fit To Be

Rockstars
Nicole Florance Romano
SAHM of 3 amazing children

About Nicole: After turning 40 earlier this year I knew it was time for a change. I have always taken excellent care of my children and family but oftentimes neglected myself. I knew I needed to start considering myself a priority in order to be the role model and example I wanted to be to my children. My journey has led me here. Helping anyone and everyone I know to feel as good as I do every day! Sure there are ups and downs, but it's always a blessing that there are more up days!!

Favorite Beachbody Program: Focus T25
Favorite Shakeology: Vegan Strawberry
Erin Garvey Smith
Full Service REALTOR® at DHD Real Estate Associates in North Attleboro, MA

About Erin: I'm a mom to two energetic kiddos, ages 7 and 9. I have always enjoyed organized team sports (volleyball primarily) and exercising at the gym. I notice that as I get older, it is still very much an important part of my life. Keeping fit helps to keep me young, I believe. I enjoy coaching these challenges very much. It feels good to encourage friends and family to make healthier choices in their lives. I absolutely love seeing them feeling better physically and mentally as a result.

Favorite Beachbody Program: 21 Day Fix
Favorite Shakeology: I love chocolate Shakeology with coconut milk and a few ice cubes in the blender. Tastes like a frosty!
Mary Knowles
Lead Radiation Therapist at Lahey Clinic Hospital

I attended National Personal Training Institute and have a passion for Health Coaching. I feel strongly that being fit and knowledgeable about health is so important for quality of life, but that it shouldn't be obsessive. I strive to help people find that balance. Additionally I am the mom to three beautiful daughters.

Favorite Beachbody Program: Insanity
Favorite Shakeology: Chocolate
Amy Derzanski
ABA Tutor with the Leominster Public Schools

About Amy: Amy is a wonderful mom to 2 little ones when she's not working with and teaching autistic children at school. Amy has loved all of the Beachbody products she has tried and is addicted! Her passion started with Shakeology and Insanity, and she's been inspiring others to follow her lead, so becoming an official coach was the next step to take her passion to the next level.

Favorite Beachbody Program: Insanity
Favorite Shakeology: Chocolate
Mike Cincotti
Senior Defined Benefit Consultant at Fidelity Investments
About Mike: P90X3 and Shakeology have helped me squeeze good workouts and healthy meals into a busy schedule.  I'm hoping to spread the word.
Favorite Beachbody Program: P90X3
Favorite Shakeology: Vanilla with chocolate syrup (working on gaining weight!)
April Mazzeo
Elementary School Teacher in Pittsfield, MA
About April: April was crushing my online challenges, inspiring everyone around her to follow her lead, including her classroom full of kids whom she had doing planks with her! April is a great mom to 2 boys, and is a leader who's ready to help others on the journey she's successfully taking.
Favorite Beachbody Program: PiYo
Favorite Shakeology: Chocolate
Mary Backlund
Office Manager in Wrentham, MA
About Mary: Mary is a wonderful mom of 2 beautiful girls and has been a long time boot camp and personal training client of mine. Mary is extremely fit, and once she tried Shakeology, she was hooked on the energy it provided her for her long runs and intense workouts, as well as the ease and speed with which she could grab breakfast on the run. Mary would like for other athletes to enjoy these benefits as well.
Favorite Beachbody Program: P90X & P90X3
Favorite Shakeology: Vanilla, unsweetened vanilla almond milk, PB2, banana, ice
Becky B.
7th Grade Inclusion Teacher
About Becky: Becky is a busy woman, mom of 2 awesome kids, a full time school teacher, and has been an active participant in several online challenges. Becky tried Shakeology, loves how it makes her feel, and the changes Shakeology combined with the challenge group has made to her health and her life. Becky has come so far and would love to help others achieve the same results and feel as good as she does!
Favorite Beachbody Program: PiYo
Favorite Shakeology: Vegan Chocolate with PB2
Casey Hitchcock
4th grade Language Arts teacher
About Casey: Casey is a mother of two boys, 5 & 9. They are very energetic so they're always on the move. Fitness is incorporated into their lives every day with walks, bike rides, swimming, kayaking and my favorite- yoga. It just made sense for her to become a coach because she always shares her passion of fitness with others. This opportunity has helped her grow as person in so many ways. She is able to take care of herself and others while making new friends. Can't get any better than that!
Favorite Beachbody Program: PiYo
Favorite Shakeology: Chocolate with almond milk, PB2 and a banana.
Denise Hudson
About Denise: Denise's journey started in February when she joined the Sweetheart challenge with her husband. Since that time, she has lost 18 pounds, coached in two on line challenges and sponsored 3 coaches! Her favorite home workouts are 21 Day Fix Extreme and Turbo Fire. Her day isn't complete without her morning Chocolate shake with unsweetened almond milk and banana. She is so excited to be going to Summit and working out with Autumn and Shawn T!!!
Favorite Beachbody Program: 21 Day Fix Extreme
Favorite Shakeology: Chocolate with banana and almond milk
Linda Wiss
Pharmacist
About Linda: Bio to come!
Favorite Beachbody Program: 21 Day Fix
Favorite Shakeology: Mocha
Heidi Brandts
Personal Trainer
About Heidi: Heidi works a full time job, is a mother of 2 kids (15 & 20) and although it's been something she's wanted to do for a long time, she's only recently become a certified personal trainer. Two years ago she became a member at one of the gyms in her area, and the owner/personal trainer really inspired her to revisit her goal of becoming a trainer. She now teaches part time at that gym, and absolutely loves it!! She truly enjoys coaching, inspiring, and motivating others to reach their health and fitness goals. Becoming a Beachbody coach seemed like a natural progression to helping even more people reach that goal.
Favorite Beachbody Program: 21 Day Fix Extreme, P90X
Favorite Shakeology: Vegan Tropical Strawberry and Vegan Chocolate.